A wanna-be filmmaker persuades a reluctant film director into giving a mentorship when suddenly they are both kidnapped by an enigmatic gang. The Mentor is a dark comedy thriller that follows the plight and survival of two disparate Oakland filmmakers and is writer-director Moez Solis' feature debut.
Cast
Brandi is an actor, writer and artivist whose work has been featured on TV and showcased at various film festivals. Muted, a short film about media discrepancy when a child of color goes missing, which she wrote, produced and starred in alongside Chandra Wilson (Grey's Anatomy) and Malcolm-Jamal Warner (Major Crimes), was acquired by HBO and selected for the Ryan Murphy Half Initiative Program. Most recently Brandi was featured on CW's Dynasty and can next be seen in her latest short film Aloha, currently on the film festival circuit. The Mentor is Brandi's first feature film.
Liz grew up in Marin County, CA. She started acting at as a kid and hasn't stopped. She attended Brown University where she studied theatre. Upon graduating, she returned to the Bay Area to pursue her career. She is a classically trained actress with an MFA from the American Conservatory Theater. Bay Area theater credits include Powell in Men on Boats at ACT, Annie in The Real Thing at Aurora Theatre Company, Desdemona in Othello at CalShakes. Sklar also costarred in the film Imbued with Stacey Keach.
Mike is an actor, producer, writer and teacher. He is not a model or an influencer. Upcoming: National tour for an original Apollo 11 show and look for him in a recurring role in the new BET show Games People Play this fall. He has also been on ABC, Netflix and HBO and guest starred on a Singaporean drama that no one has ever seen. He is a huge Bernie, Lebron, Asian food, The Wire and Brandi Payne fan (Moez, Mark and Matt are cool too). Does not have Instagram or wear skinny jeans so he probably won't be very famous. Absolutely love this cast and crew and will forever be Mr. Owl, Thank you Moez and Mark! Rep: Lovestone Agency.
Michael is an actor, writer, director originally from Philadelphia. After graduating Temple University with a BA in Theatre, he moved to New York City where he studied under Susan Batson and Carl Ford at Susan Batson Studios. In New York, Michael worked in commercials, television and off- Broadway productions, which led him to relocate to Los Angeles where he currently resides. Michael's theatre credits include: Going After Caciatto, The Blue Room and The Meeting. Television credits include: 9-1-1, Grey's Anatomy, Lights Out, and All My Children.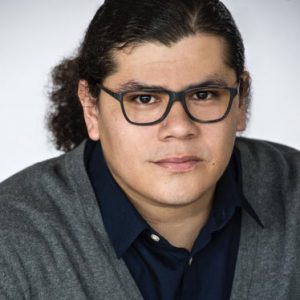 Santiago comes to us from Phoenix, Arizona where his parents landed after migrating from Michoacán, México. He graduated from Arizona State University, the second in his family, with a degree in Justice Studies. His love for film inspired him to pursue acting in college where it became one of his many passions. Santiago's dream lead him to San Francisco in 2012 where he graduated from the two-year acting program at the Meisner Technique Studio, studying under the watchful eye of Jim Jarrett and Melissa Thompson Esaia. He is represented by LOOK Talent in San Francisco.
Corey hails from Vallejo and is a Bay Area native. A loving father, he is dedicated to his family as well to acting. If he isn't reading and contemplating comic books, you may catch him watching The Long Goodbye or The Thin Man. His recent work includes Mark Schwab's Shadows in Mind (2019) and H.P. Mendoza's Bitter Melon (2018). Corey has several features in post-production and pre-production.
Julie Dimas-Lockfeld as "Mrs. Hawk"
Julie had a blast acting in her first feature film The Mentor. Recent short films with San Francisco filmmakers include Waxed, Public Avengers and The Christening. Julie was a founding member of the Phoenix Arts Association Theatre where she directed Orpheus Descending, The Ballad of the Sad Cafe and A Streetcar Named Desire and performed in numerous roles. Over the years, Julie has taught acting classes at The Academy of Art University, Mark Monroe Studios and Shelton Studios.
Crew
Moez Solis – director, writer
Moez grew up with a tight crew of Bay Area friends staging punk shows and destroying relationships with pizzerias, fraternal organizations, libraries, and bowling allies gracious enough to give kids of all ages access to music. His first film project was The Games of These Divers​, an anthropological documentary which presents the illness narratives of Miskitu Indian lobster divers suffering from decompression sickness. He has since migrated into writing and exploring characters from marginalized communities and their identities within current American power structures. The Mentor​ is his first feature narrative.
Matt's recent movie, Mine 9, won best dramatic feature at Cinequest 2019. He is credited with over a dozen national and international feature films, more than 30 short films and a multitude of television, documentary, commercial and music video work. Boyd's other recent work includes Spaceman, starring Josh Duhamel, Ernie Hudson and W. Earl Brown, directed by Brett Rapkin and released by Orion Pictures. Critically acclaimed films include Beautiful Something, The After War, The First Session, Strapped, Pass the Salt, Please and Power Poison.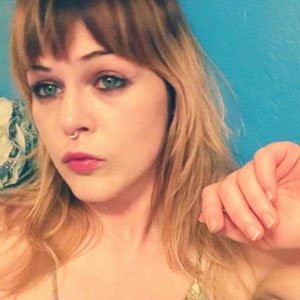 Kate Geaghan – editor
Kate is an editor with over fifteen years of commercial, VR, documentary, music video, and narrative work. She holds a graduate degree in Video Editing from the Academy of Art University in San Francisco. Passionate about filmmaking, Kate thrives on the creative process toward impactful and compelling storytelling. Her work plays on Jumbotrons to Modern Art museums and everything in-between.
Alana Miller – production design
Alana works as an art director and provides services from graphic designs to set designs. She owns and designs under the Alana Louise Design Company. She recently worked under multi Emmy Award winning set designer Malcolm Rodgers as well as The Walt Disney Company. The Mentor is Alana's first foray into the world of feature narratives.
Joseph Demaree – mask maker
Joseph is an artist working within many mediums of expression. Skateboarding, Punk Rock and the early Surrealists lent a crutch during his youth while today his painterly marks reflect a natural beauty. He grew up in San Jose CA and attended the San Francisco Academy of Art (1997-2003). He continues to tour nationally and internationally and has moved back to his hometown of San Jose CA where he continues to paint and is working on a new album titled "Release Me". 
Have you signed up for The Mentor's newsletter? Have you seen our Music Page?
Revisit The Mentor's Cast | Crew